"We have legal qualifications and training. Some Agents become
registered after completing
only a short course".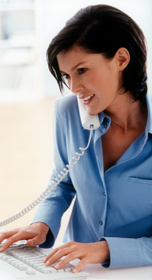 Why Use Us?
Not all Registered Migration Agents have tertiary or legal qualifications. Some Agents become registered after completing only a short course. Unlike many other Registered Migration Agents we have legal qualifications and training.
Our policy is to only undertake cases that we feel will be successful in attaining a visa. We will give you a straightforward realistic appraisal of your chance of success. We will identify the various strengths and weaknesses of your particular case. We will not waste both your time and money and our excellent reputation. We do not want to jeopardise our 100% success rate.
Although you may have been advised you are eligible for a particular visa, you are by no means guaranteed of success. Your application must be prepared in accordance with the prevailing immigration regulations and submitted together with the appropriate supporting documentation in order to be approved by the immigration authorities. The ways in which to do this are not always clearly set out by the immigration authorities and result in many applicants presenting their cases incorrectly, inevitably leading to refusal. We prepare detailed submissions to the immigration authorities, demonstrating how you meet the criteria as set out in the applicable regulations for your visa subclass.
We specialise in Australian migration. That is all we do and we have become experts in this area. Please see our testimonial page for a selection of comments from our many satisfied clients. We provide a competitive fixed fee service. We invite you to contact us for an obligation free quote so you can compare prices.