"Using a Registered Migration Agent will give you the best possible chance of having your visa granted without any hassles or stress.

Many 'do-it-yourself' applicants have applied for the wrong visa type or have had their applications refused".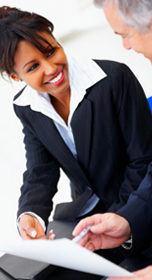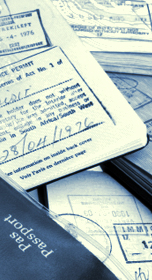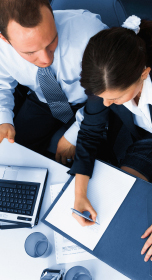 Why Use a Migration Agent?
A large number of applicants are unaware of and surprised by how strictly Australian immigration regulations are enforced. Many applicants who prepare their own applications are often unnecessarily refused or delayed due to technical errors on their application or by submitting the wrong or insufficient supporting documentation. Many applicants in fact apply for a visa type for which they are not eligible and are then refused.
If your application is unsuccessful the Department of Immigration and Citizenship (DIAC) will not refund your visa application fee. Furthermore, if your application is refused, you may not be able to reapply for some time (e.g. until after you have acquired sufficient work experience) or at all (e.g. you may lose the ability to reapply because of the age requirement or because your circumstances or the law has changed).
Appealing the Decision if You Are Refused
Only applicants for certain visa subclasses are legally entitled to lodge an appeal. Even if you are legally entitled to appeal you will have to pay an appeal application fee. Appointing an Agent to assist you with an appeal is also likely to be a lot more expensive than using an Agent for the initial application to DIAC.
If you are entitled to and do proceed with an appeal you must remember that once your application is rejected, it becomes difficult if not impossible to legally 'change your story'. This is because any 'unsuccessful application' is filed by DIAC and may be used to check against any conflicting or inconsistent claims you make in your appeal or new application.
Obtaining Assistance From DIAC
Many people mistakenly believe they can obtain migration law advice from DIAC case officers. Although basic information and application forms are available from DIAC, staff are unable to provide independent advice and personalized guidance on your specific case. Only an Australian Registered Migration Agent can provide this kind of service.
Under Australian law, because they are non-lawyers and not Registered Migration Agents, DIAC staff DO NOT and CANNOT provide migration law advice or assistance. What they can provide is information. However many clients have said that they do not often get "the full story" from DIAC staff and a number of clients have said they have received conflicting information from different DIAC staff.
Whilst the DIAC website can provide a good general guide to the visa subclasses, the website does not publish the detailed legislation and regulations that apply to your visa category. The DIAC use detailed policy manuals when deciding your application. These are also not published on their website. Registered Migration Agents refer to both the legislation and DIAC policy when preparing your visa application.
Registered Migration Agent Requirements:
Migration agents operating in Australia are required by law to be registered with the Migration Agents Registration Authority (MARA). All registered migration agents:
have a 7 digit Registration Number and registration certificate to prove their registration (this can be verified on the MARA Register)
must meet the qualification requirements for registration, which include a sound knowledge of Australian migration law and procedures (for initial registration) and ongoing professional development activities (for subsequent registration)
be of good character; and
abide by the Migration Agents Code of Conduct which they are required to display in their offices.
There are many Agents operating outside Australia who are not required to be registered and who have not always acted in their client's interests. If a Registered Migration Agent does not act in accordance with the Migration Agents Code of Conduct they can be banned from practising as an Agent in Australia.